ÉDITORIAL
L'équipe de direction du ReSMiQ prépare le rapport annuel 2017 qui serait prêt pour l'assemblée générale annuelle des membres, ainsi que pour la réunion annuelle du conseil d'administration du Centre qui devront avoir lieu durant le mois de mai 2018. Ces activités nous permettront de faire le bilan de l'année passée et de mettre le cap sur les orientations futures. Ainsi pour disséminer nos résultats et encourager nos étudiants chercheurs, ReSMiQ organise son colloque annuel qui se tiendra le 18 mai prochain.
Pour être au rendez-vous avec les attentes du FRQNT, nous compilons les infrastructures majeures et laboratoires sous la direction des membres du ReSMiQ pour enrichir le rapport annuel et le site web du Centre. Nos membres sont invités à nous communiquer le nom de leur laboratoire au plus tard le 5 avril. En ce qui concerne le colloque annuel, le programme sera mis en ligne au cours des prochains jours et les étudiants ont jusqu'au 9 avril afin pour soumettre leurs propositions de contributions dans le cadre du concours d'affiches scientifiques. Nous servons nos membres et favorisons les conditions aux étudiants chercheurs d'aller au bout de leurs capacités pour innover.

Il nous fait aussi plaisir d'annoncer que ReSMiQ compte un nouveau membre. Il s'agit de la professeure Sharmistha Bhadra du département de génie électrique et informatique de l'Université McGill. Elle œuvre dans les domaines de l'électronique hybride, de la micro/nanoélectronique et des circuits et systèmes RF/micro-onde.

ReSMiQ est un centre de recherche soutenu par le FRQNT et compte sur neuf (9) universités québécoises impliquées dans la recherche sur les microsystèmes.
NOUVELLES DES MEMBRES
Réussites

– Dr. Zhu de l'Université Concordia a obtenu une subvention de recherche et développement coopérative (RDC) du CRSNG intitulé « Deep Neural Network-based Speech Enhancement for Robust Speech Recognition in Smart Home Device » en partenariat avec la compagnie Microsemi Semiconductor à Ottawa.
ACTIVITÉS DU RESMIQ


Séminaire à venir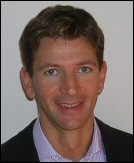 Conférencier: David Stoppa, AMS, Suisse
Titre: Time of Flight 3D Sensing and Imaging: detectors, readout circuits and data processing
Lieu: Polytechnique Montréal, Pavillon Lassonde, L-2712
Heure: 10h00 à 12h00
Résumé et biographie

Concours d'affiches scientifiques – Appel aux propositions
DATE LIMITE DE DÉPÔT: 9 avril 2017
Plus de détails
NOUVELLES DU NET
A New Wearable Brain Scanner: A helmet records wearers' brain activity using magnetoencephalography (MEG) while they move around. Plus de détails
Organ-on-Chips get smart and go electric: Human Organs-on-Chips technology has been enhanced to non-invasively report cells' health, electrical activities and differentiation status. Plus de détails
To Speed Up AI, Mix Memory and Processing: New computing architectures aim to extend artificial intelligence from the cloud to smartphones. Plus de détails
Low-cost wearables manufactured by hybrid 3D printing: New method combines precision printing of stretchable conductive inks with pick-and-place of electronic components to make flexible, wearable sensors. Plus de détails
Carbon Nanomaterials Could Push Copper Aside in Chip Interconnects: The days of copper interconnects are numbered and carbon nanomaterials are poised to take up the job. Plus de détails
Intel's 49-Qubit Chip Shoots for Quantum Supremacy: Intel's new superconducting quantum chip called Tangle Lake has enough qubits to make things very interesting from a scientific standpoint. The company has passed a key milestone while running alongside Google and IBM in the marathon to build quantum computing systems. Plus de détails
---
SIGNAL est le principal outil de diffusion de nouvelles du Regroupement Stratégique en Microsystèmes du Québec (ReSMiQ). Ce bulletin se veut un lien entre les membres du ReSMiQ et toute autre personne intéressée par la recherche et l'innovation dans le domaine des microsystèmes. Nous nous engageons à valoriser les travaux de nos membres et augmenter la visibilité du ReSMiQ.
ReSMiQ est un regroupement de chercheurs au sein d'un centre de recherche interuniversitaire qui peut compter sur le soutien du Fonds de recherche du Québec – Nature et technologies (FRQNT) et de neuf (9) universités québécoises impliquées dans la recherche sur les microsystèmes.